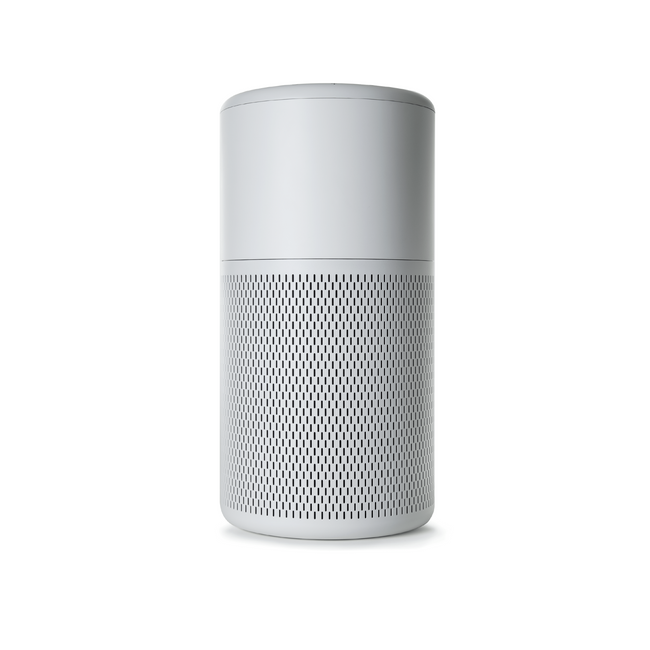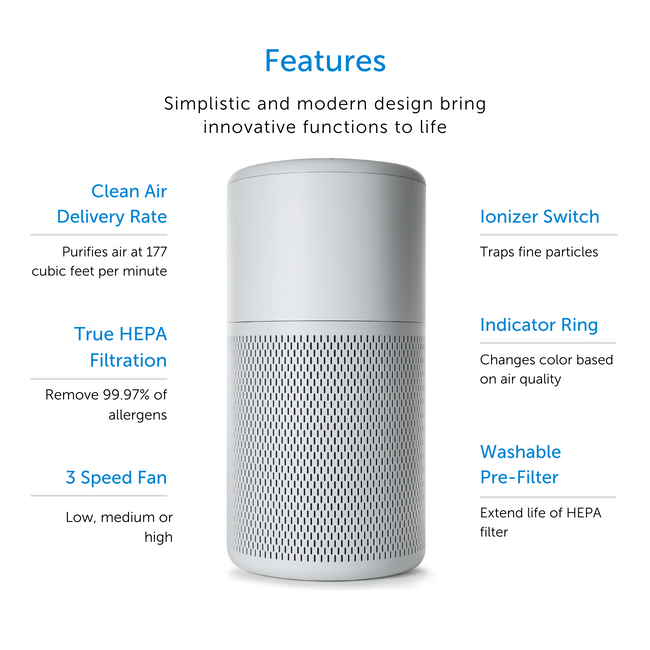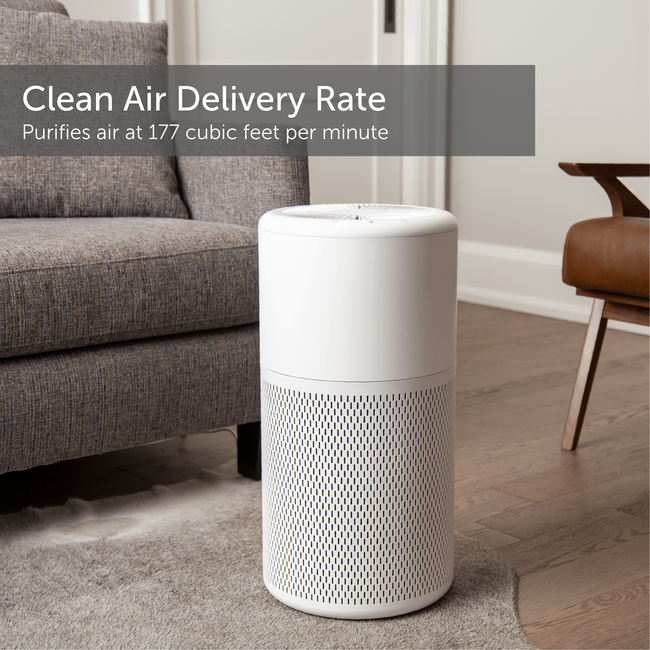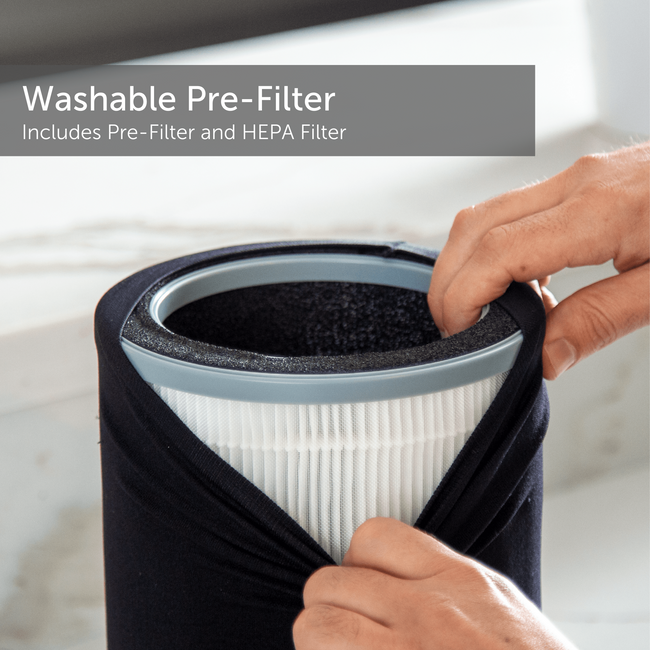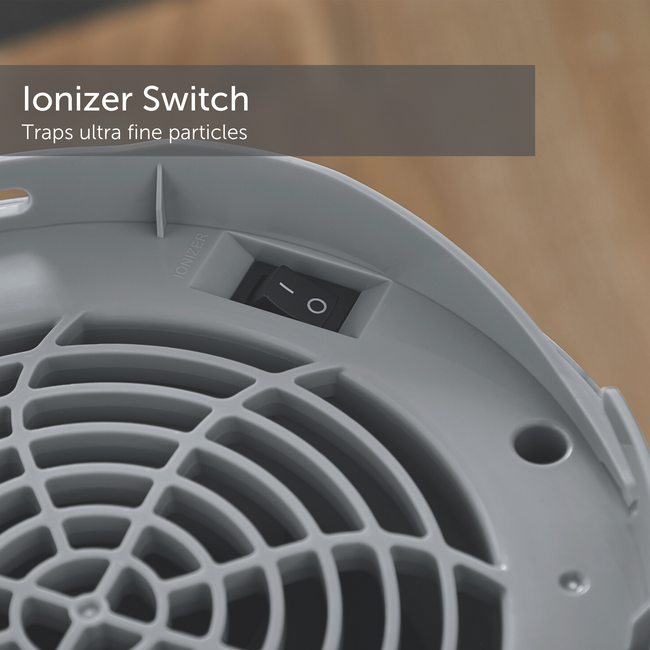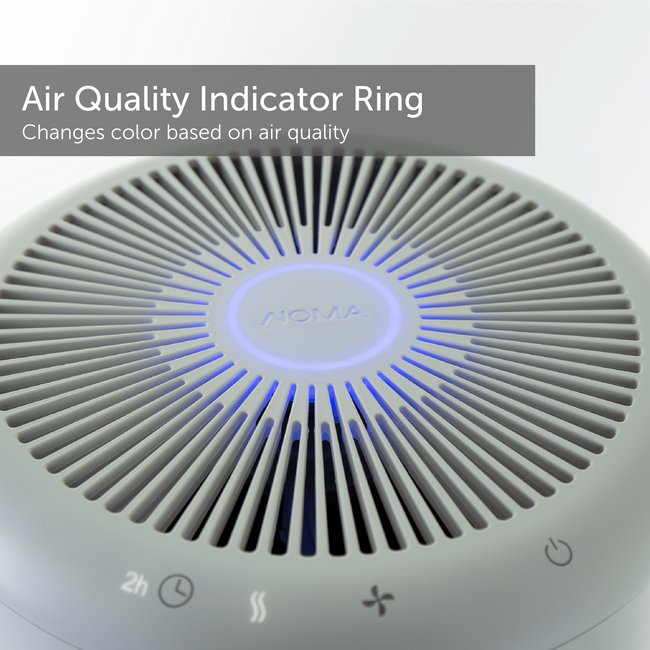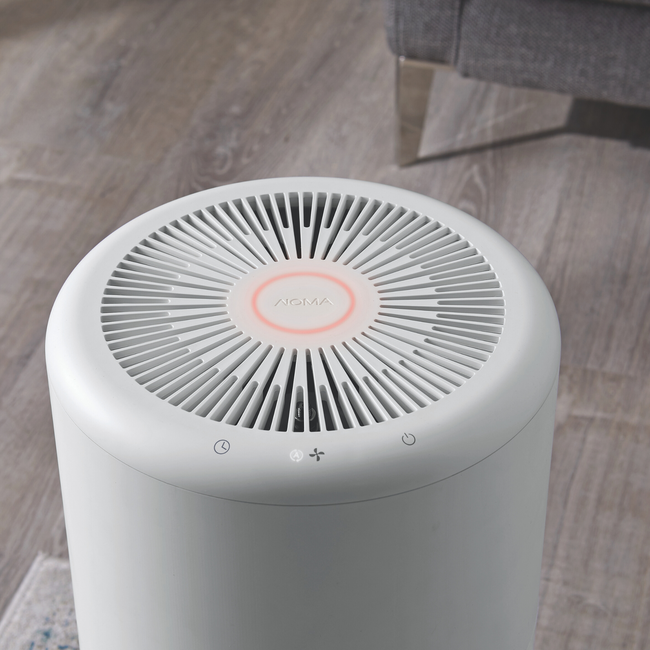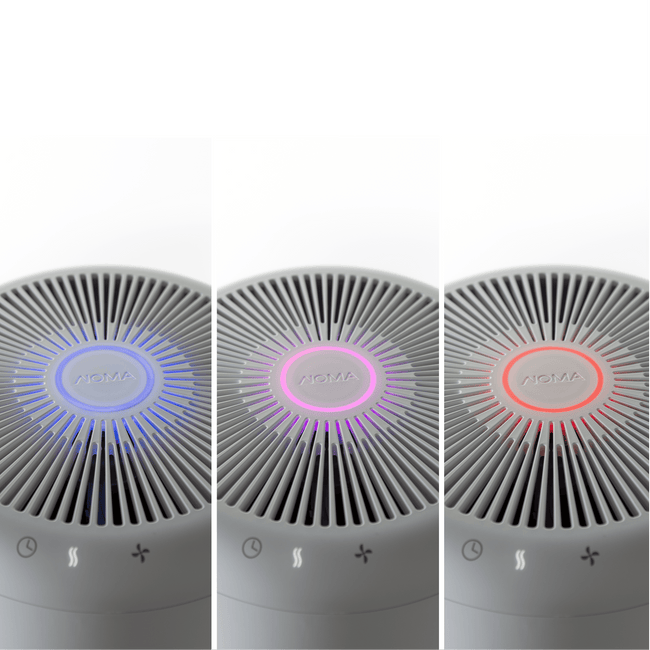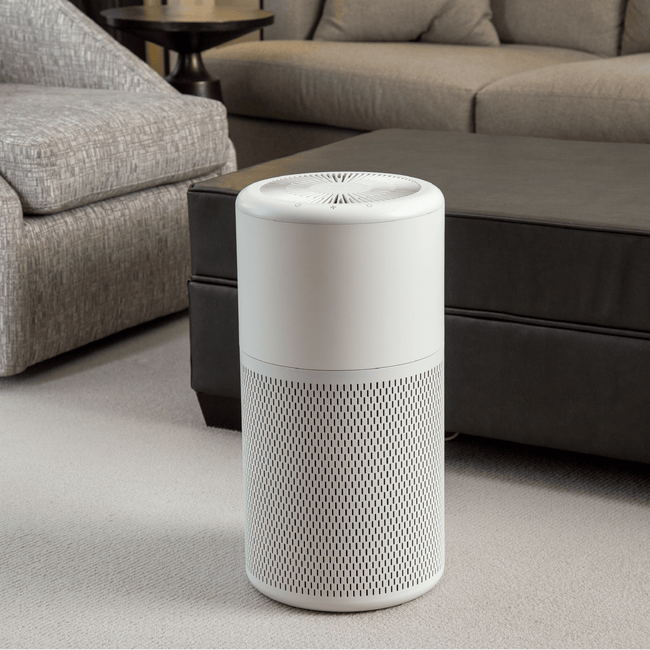 Ultra Quiet
Quieter than a library at 45 dB
True HEPA Air Filtration
Removes 99.97% of allergens and bacteria

Cleans Air Fast
Clean Air Delivery Rate of 177 cu.ft/min.

Air Quality Indicator Ring
Changes color based on air quality

Washable Pre-Filter
Machine washable for easy reuse

Ionizer Switch
Uses negative ions to remove harmful air particles
Discover the NOMA Air Purifier Family
Indoor air can be more polluted than outdoor air due to everyday factors such as smoke, pets, household chemicals and more. Our NOMA Air Purifiers are designed with both functionality and style in mind.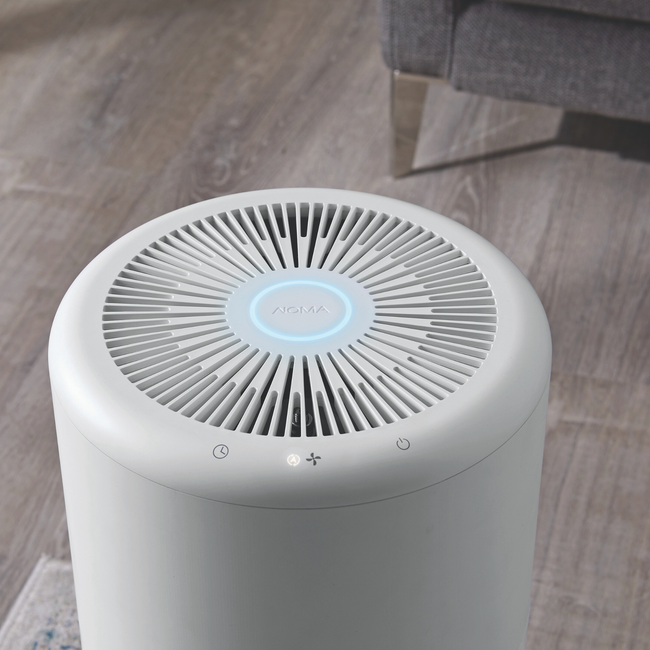 Air Quality Indicator Ring and Auto Purification Setting
The NOMA Large Room Air Purifier features an Air Quality Indicator Ring, which changes color based on the purity of the air in your space. When using the Auto Purification setting, this purifier will automatically adjust the fan speed to purify air more quickly when air quality is low. With the Auto Purification setting, you can be confident that the air you're breathing is always clean.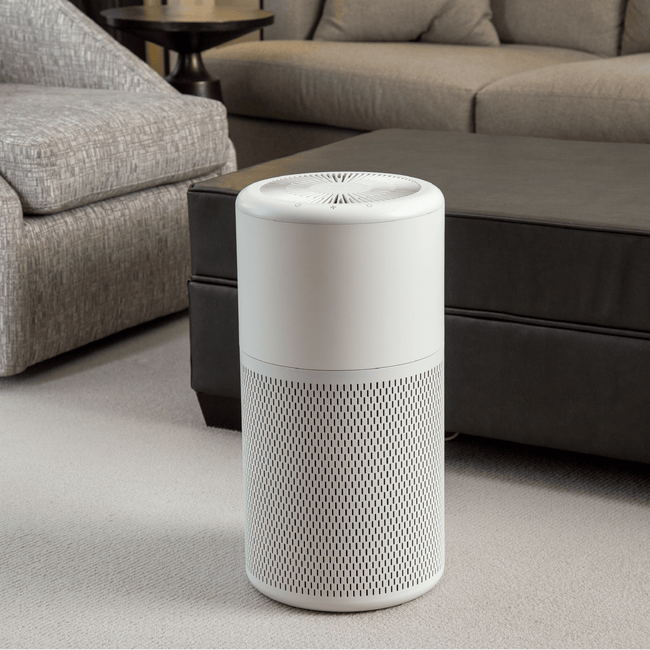 Where superior design meets unparalleled performance
DESIGN
Functionality at the tip of your fingers
All NOMA Air Purifiers are equipped with touch-capacitive EASYTOUCH™ control technology that creates a seamless and streamlined operation process. Secret-Until-Lit lights are clear and bright when on, and invisible when off. Each Air Purifier features a night mode setting, to let your eyes rest easy during nighttime use. The contemporary and minimalistic design of our NOMA Air Purifiers allows them to fit seamlessly with any decor.
PERFORMANCE
Superior quality in air filtration
NOMA Air Purifiers use True HEPA air filtration to remove up to 99.97% of allergens and bacteria found in surrounding air. The ionizer switch featured on each air purifier helps your unit trap airborne particles more efficiently. All NOMA Purifiers are AHAM Verified Certified and have been independently tested to the highest quality in air purification.
Customer Reviews
Technical Specifications
INSIDE THE BOX
NOMA Large Air Purifier
True HEPA Filter
Pre-filter
PRODUCT INFORMATION
Recommended Room Size: 275 sq. ft.
Filters 99.97%: tobacco smoke, bacteria, household dust, pet dander, mold, pollen
Night Mode: Yes
Filter Replacement Indicator Light: Yes
Fan Speed Settings: 3
Clean Air Delivery Rate (CADR): 177 cu.ft/min
Air Quality Indicator Ring: Yes
Energy Star Certified: Yes
AHAM Verefide: Yes
Power Source: AC Plug
Voltage: 120V
Controls: LCD Touch Capacitive EASYTOUCH™
Weight (lbs):14.2
Weight (kgs): 6.39
Dimensions (W x D x H) : 10.625" x 10.625" x 20.875"
Filter Replacement: Every 3-6 months
WARRANTY
This product is covered by a 2 year limited warranty.
DOCUMENTATION